Project Description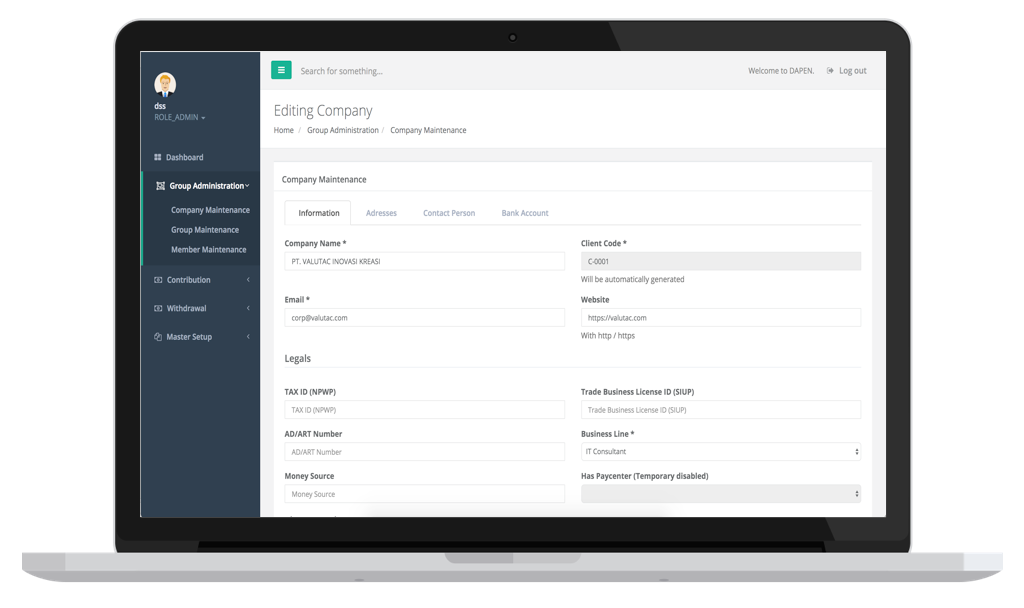 Valutac helps DSS to build a digital-based platform to manage Pension Fund that can be used by all financial institutions.
Daya Sinergi Solusi Consulting (DSS) provides strategic management consultation services focused in the full range of business cycle in the financial industry. DSS invest in the knowledge competencies developing solutions in the area of pension, insurance, and asset management. This structure enables that we can quickly deliver the right team, with the right experience and expertise, to every client. DSS focuses on the pension industry covering all entities, such as FIPF (Financial Institution Pension Fund), EPF (Employer Pension Fund) and companies who want to establish pension fund institution.
DSS wants an application that can be used by all financial institutions engaged in the field of pension funds. The application must be reliable and capable to handle up to hundreds or millions of transaction data. Valutac team managed the project from Inception and scoping through production to deployment.
Valutac and DSS team worked remotely utilizing Stride and Slack as the main modes of communication. Jira and Trello methodology were used to manage the workflow and sprints. Valutac team create weekly sprints on Jira to tracking every backlog progress e.g. bugs, stories and to do in a week.
Challenges
Enterprise Application to manage Pension Fund
Create accurate pension fund calculation and aligned with OJK (Otoritas Jasa Keuangan) recognized standards
Integrate with Oracle Database
Capable of Handling >1M Daily Transaction
Solutions
Built a web based application and scalable Web API
Responsive UI and easy to use
Increase team capability of pension fund area
Create accurate pension fund calculation module
Showcase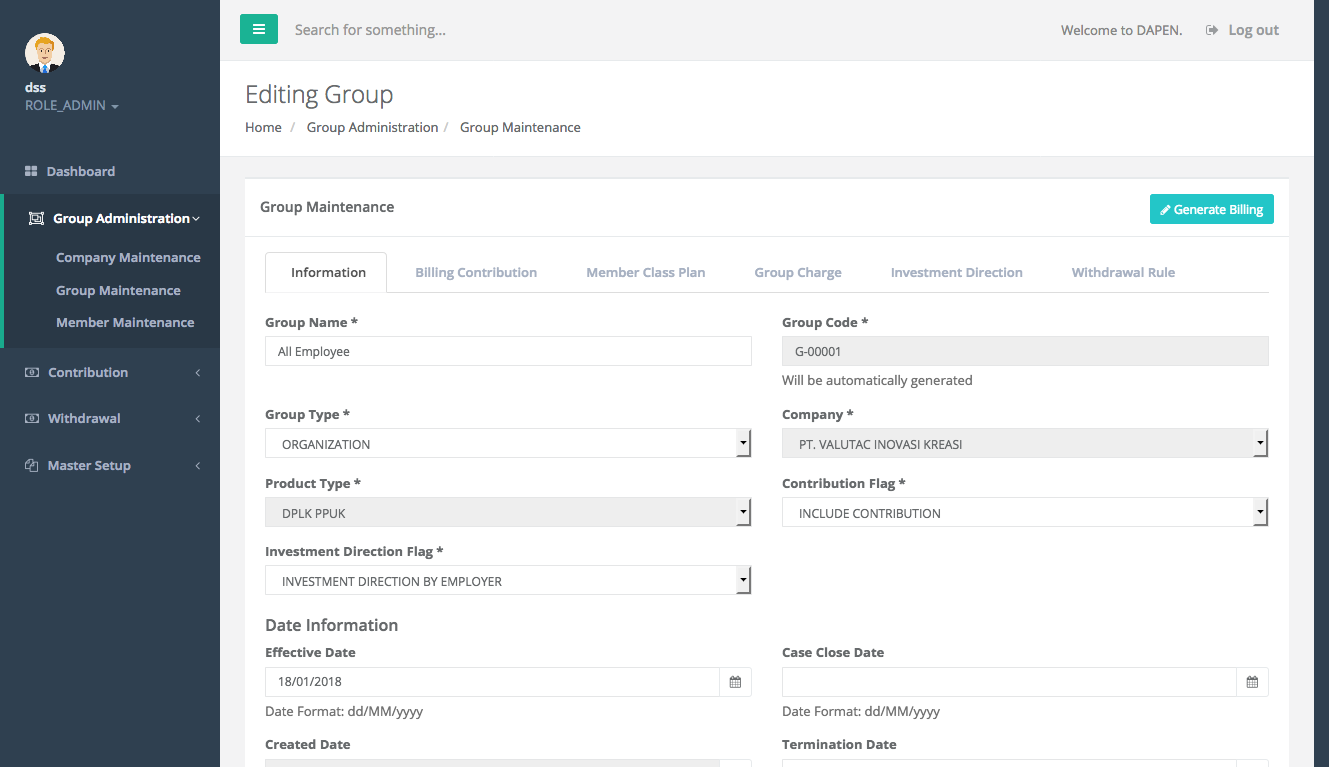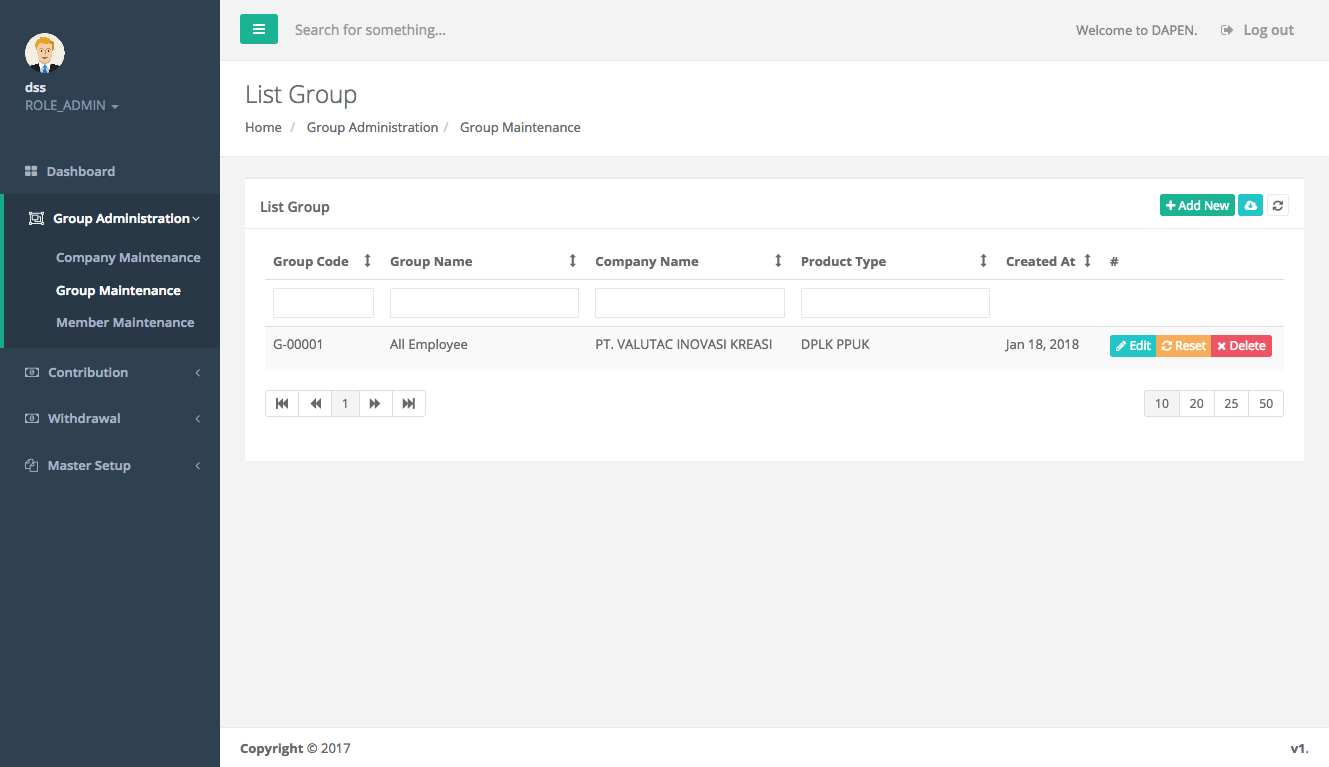 Technology